Copytables
Chrome extension to select and copy table cells.
How to use:
Click and drag with Alt to select cells
...or click and drag with Alt+Ctrl to select columns
...or press a hot key and select with a simple click.
Copy as rich text (for Word), as delimited text (for Excel), as HTML (for web).
Select Options from the tool bar to configure everything.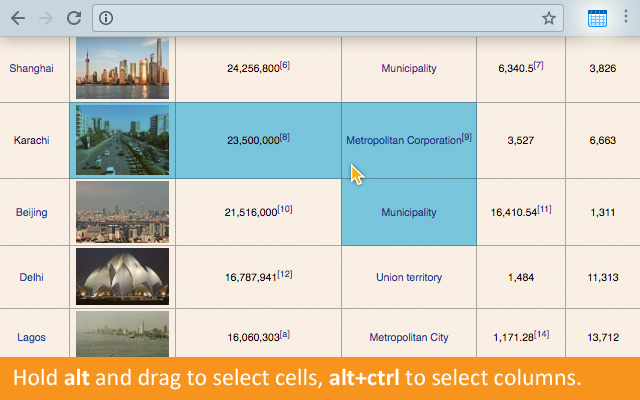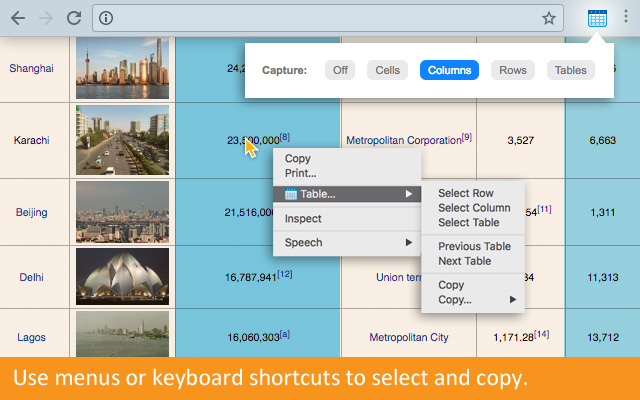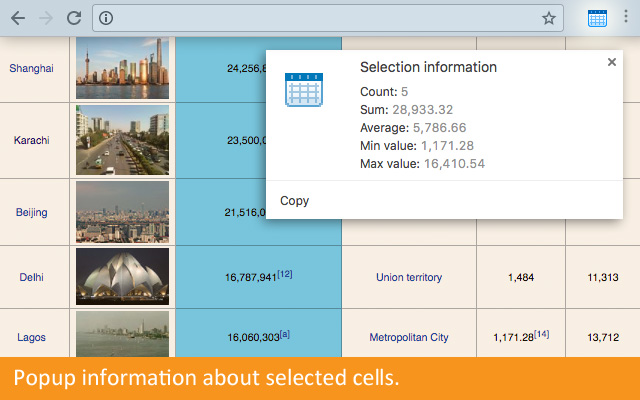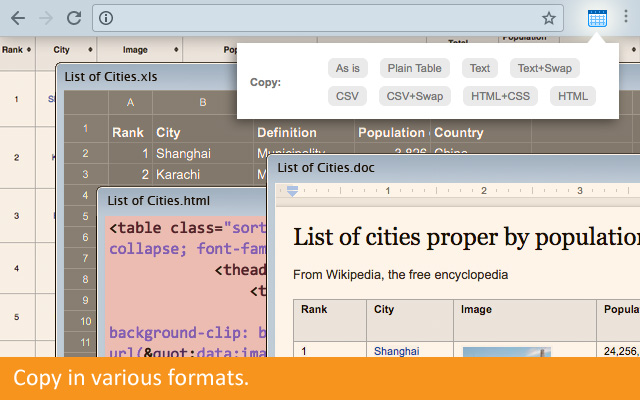 • • • •