Copytables
Chrome extension to select and copy table cells.
Click and drag with Alt to select cells...
or click and drag with Alt+Ctrl to select columns...
or press a capture hot key and select with a simple click.
Copy as rich text (for Word), as tab or comma-delimited text (for Excel), as HTML (for your website).
• • • •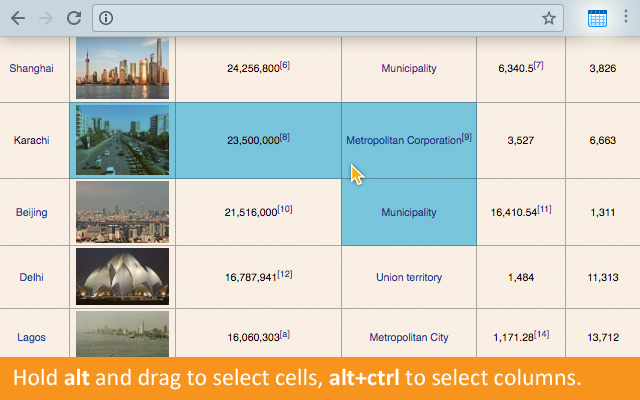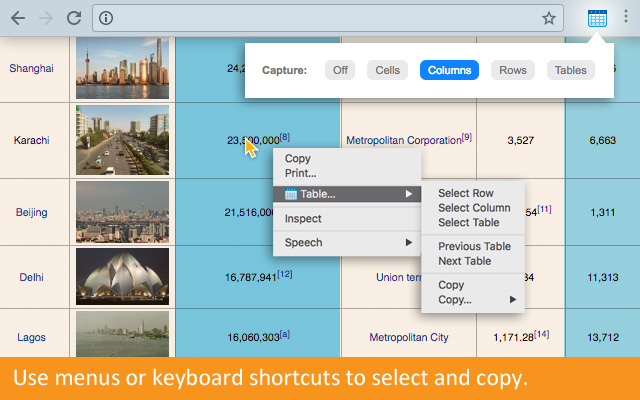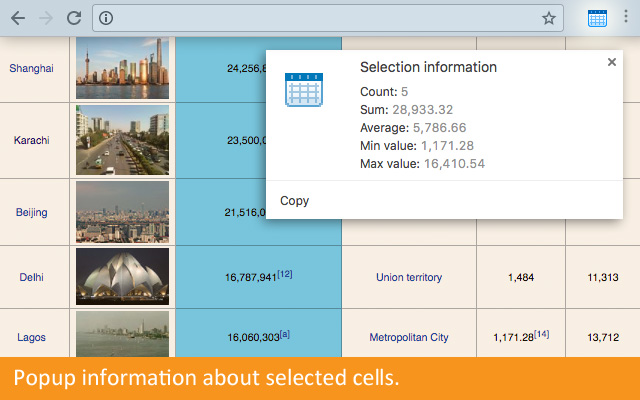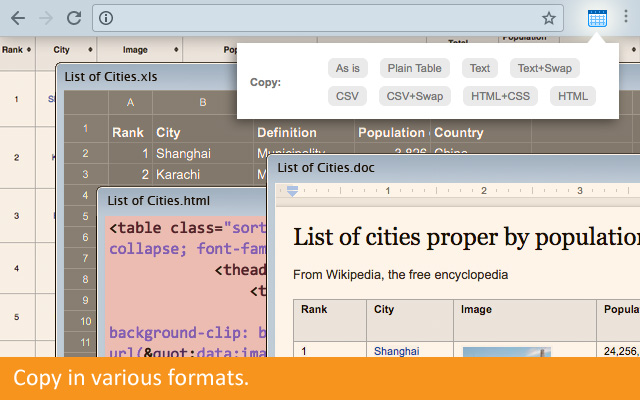 Like Copytables? Consider a donation to keep its development going.